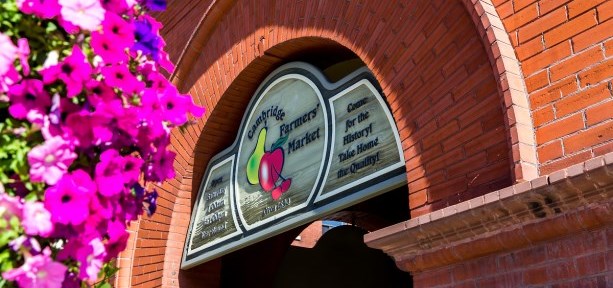 Serving: 12
Prep Time: 20 min
Cooking Time: 28 min
Instructions
Preheat oven to 375°F. Mist 12-cup muffin pan with cooking spray or line with paper liners.
Squeeze zucchini by handfuls over colander set in sink to remove water.
In bowl, whisk together flour, baking powder, baking soda and salt.
In large bowl, whisk together eggs, yogurt, oil, brown sugar, granulated sugar and vanilla until smooth. Stir in zucchini, reserving 1/4 cup. Stir in flour mixture just until combined; stir in walnuts (if using).
Divide batter among prepared muffin cups. Sprinkle reserved 1/4 cup zucchini over top. Bake until tops are golden brown and cake tester inserted in centres comes out clean, about 28 minutes. Let cool in pan on rack for 10 minutes. Remove from pan; let cool completely.
Ingredients
Where to Find Ingredients
Burk Brothers Farm
Saltarski Farm
Thames River Melons
Farmers' Choice
Sam's Delights
Kimmy's Fruit and Veg