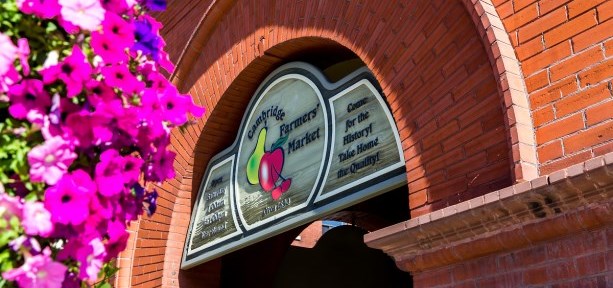 Serving: 6
Prep Time: 25 min
Cooking Time: 60 min
Instructions
Position racks in top and bottom thirds of oven; preheat to 400°F. Line 2 baking sheets with parchment paper. Halve squash lengthwise and remove seeds. Brush cut sides of squash with 1 tbsp of the oil; arrange on prepared pans, cut sides down. Roast squash, turning once and switching and rotating pans halfway through, until fork-tender, 40 to 50 minutes. Remove from oven; let stand until cool enough to handle, about 5 minutes. Scoop flesh from 4 of the squash halves, leaving 3/4-inch border. Set flesh aside. Scoop flesh from remaining halves into large bowl; add reserved flesh and mash until smooth. Refrigerate in airtight container for up to 3 days for use in Butternut Squash Vegetarian Cottage Pie and Squash Waffles.
While squash are roasting, in large nonstick skillet, heat remaining oil over medium-high heat; cook zucchini, yellow pepper and red onion until softened, about 4 minutes. Add tomatoes and thyme; cook until tomatoes begin to soften, about 1 minute. Remove from heat; let cool slightly. Toss together zucchini mixture, 1/4 cup of the Fresh Thyme Vinaigrette, the mozzarella and walnuts.
Mound mixture into 4 hollowed-out squash halves, slightly packing. Sprinkle with goat cheese. On same pans, bake until warmed through and cheese is beginning to brown, 10 to 15 minutes. Halve crosswise; serve with spring mix tossed with remaining Fresh Thyme Vinaigrette.
Ingredients
3 butternut squashes (about 1.6 kg total)
2 tablespoons olive oil , divided
1 large zucchini , cut in 1/2-inch chunks
1 sweet yellow pepper , cut in 1/2-inch chunks
Half large red onion , cut in 1/2-inch chunks
1 cup cherry tomatoes
1 tablespoon chopped thyme
1/2 cup Fresh Thyme Vinaigrette (recipe in Method)
1 cup shredded mozzarella cheese
1 cup chopped walnuts
1 140g pkg goat cheese, crumbled
8 cups spring mix
Where to Find Ingredients
Burke Brothers Farm
Thames River Melons
DeWit Family Farm
Saltarski Farm
Green Hart Farms
Chilligo Creek Farm
Danile's Cheese and Deli
Charlie's Deli
Sam's Delights