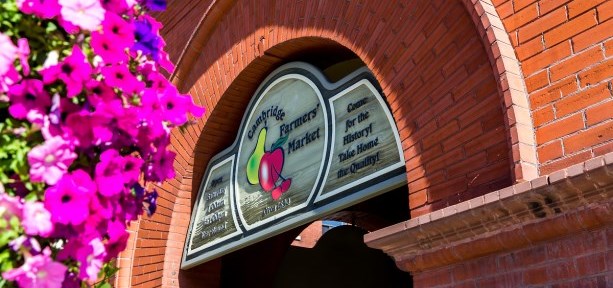 Serving: 8
Prep Time: 25
Cooking Time: 0
Instructions
In large bowl, whisk together garlic, oil, vinegar, honey, salt and pepper. Add red onion; gently toss to coat. Let stand for 15 minutes.
Meanwhile, cook pasta according to package directions. Drain; rinse under cold water.
Add pasta, cucumber, heirloom tomato, cherry tomatoes and 1/4 cup of the basil to onion mixture; toss to coat. Sprinkle with feta and remaining 1/4 cup basil.
Ingredients
Where to Find Ingredients
Burk Bros Farm
Chilligo Creek Farm
Green Hart Farm
Daniel's Cheese
Charlie's Deli
Kimmy's Fruit and Vegetables
Doug's Honey