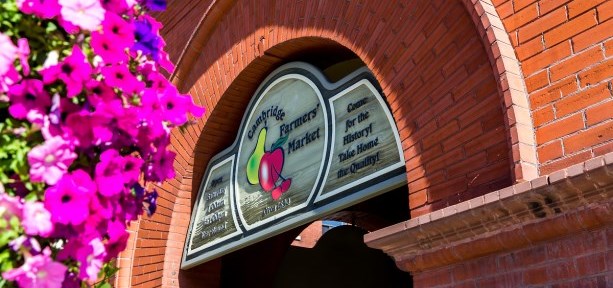 Serving: 12 Servings
Prep Time: 1 Hour
Cooking Time: 17 Hours
Instructions
Brined Turkey
In large saucepan of boiling water, add salt, brown sugar and spices; stir until salt is dissolved. Remove from heat and add garlic, rosemary and sage. Let cool slightly.
In large stockpot (large enough to hold whole turkey) or in very large resealable plastic bag placed in cooler or bucket, combine brine liquid and ice water. Let cool completely, about 1 hour.
Remove neck and giblets from turkey (discard or reserve for another use). Place turkey in brine, cover and refrigerate for 12 hours.
Honey & Beet Glaze
In small saucepan, combine honey, beet juice, butter, soy sauce and garlic. Bring to a boil. Remove saucepan from heat and stir until butter is melted. Filter through sieve placed over bowl. Discard garlic and clumps. Refrigerate and set aside. (Make-ahead: Can be stored in airtight container and refrigerated overnight.)
Millet & Sage Stuffing
In saucepan set over medium heat, toast millet, stirring constantly, until it gives off a nutty aroma, about 3 minutes. Add 2 1/2 cups water and season with salt. Bring to a boil. Reduce heat to medium-low, cover and cook for 20 minutes. Remove pan from heat, cover and let stand for 5 minutes. Fluff with fork; set aside.
In bowl, combine bread and milk. Let stand for 15 minutes.
Meanwhile, in large, deep skillet, melt butter over high heat. Add carrots, leek, celery, onion and garlic, and cook, stirring constantly, about 2 minutes. Remove skillet from heat. Transfer vegetable mixture to large bowl. Add in reserved cooked millet, milk-soaked bread, green onions and sage; stir to combine. Season with salt and pepper and set aside.
Preheat oven to 350°F. Pour 1 cup water into bottom of large roasting pan; set aside. Remove turkey from brine, rinse and pat dry with paper towels; discard brine. Loosely pack cavity of turkey with Millet & Sage Stuffing. Tie legs together with butcher's twine. Secure wings on back using small skewers, if desired. Place turkey, breast side up, on greased rack in roasting pan; brush with 1/4 cup Honey & Beet Glaze. Roast, brushing turkey with 1/4 cup glaze every 30 minutes (cover with foil if browning too quickly), until instant-read thermometer inserted in thickest part of breast reads 180°F, about 3 1/2 to 4 hours. Transfer turkey to serving platter. Loosely tent turkey with foil; let stand 20 minutes before carving.
Ingredients
Brined Turkey:
Honey & Beet Glaze:
Millet & Sage Stuffing:
Where to Find Ingredients
Turkey
Southern Pride Poultry
Carl's Choice Meats
Kipfer's Heritage Farms
Bread
Future Bakery
British Baked Goods
Honey
Aunties Grove Preserves
Scotview Orchard
Garlic
Thames River Melons
Carrots, Celery, Onions
Burkes Brothers Farm
Thames River Melons
Saltarski Farm
Kimmy's Fruits and Vegetables
De Wit Family Produce
Chillgo Creek Farm