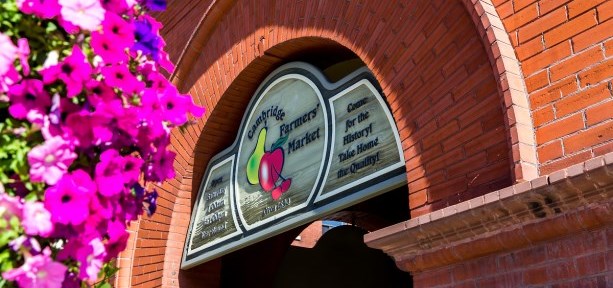 Serving: 4
Prep Time: 45 min
Cooking Time: 45 min
Instructions
1. Preheat oven to 425°F (220°C).

2. Toss parsnips, beets and carrots with the thyme, oil, honey and salt. Arrange vegetables in a single layer on a rimmed baking sheet. Roast until well browned and tender, about 30 minutes, tossing midway.

3. Place hazelnuts on a small baking sheet. Toast in oven until they are browned and aromatic, about 5 to 7 minutes. Rub off skins with a clean towel.

4. Bring a large pot of water to a boil and salt generously. Blanch the kale for 30 seconds and then plunge into ice water. Ring out the kale in a clean dish towel to ensure that all excess moisture is removed. You should have about ¾ cup (175 mL).

5. Combine kale, oil, hazelnuts and honey in a blender; pulse until all ingredients are combined into a thick paste. Stir in cheddar and vinegar. Season with salt to taste.

6. Heat grill to medium-high and lightly brush each side of sourdough with oil. Grill bread on each side until golden brown, 1 to 2 minutes per side.

7. Spread 2 tbsp (30 mL) of pesto onto each slice of bread and top evenly with the roasted vegetables. Top each tartine with a few dollops of yogurt, a drizzle of honey, thyme leaves and some edible flowers.
Ingredients
Roasted Vegetables
1/2 lb (250 g) parsnips, peeled and cut in ½ inch (1 cm) slices on a bias, about 2 cups (500 mL)
3/4 lb (375 g) beets (candy cane or golden), peeled and cut into ½ inch (1 cm) wedges, about 2 cups (500 mL)
1/2 lb (250 g) heirloom carrots, peeled and cut on a bias, about 1½ cups (375 mL)
10 sprigs of thyme
1 tbsp (15 mL) grape-seed oil
1 tbsp (15 mL) honey
Salt to taste

Pesto
1/4 cup (60 mL) hazelnuts
6 cups (1.5 L) packed kale, leaves only
1/2 cup (125 mL) grape-seed oil
1 tsp (5 mL) honey
1/4 cup (60 mL) grated aged cheddar
1 tbsp (15 mL) white wine vinegar
Salt to taste

Tartine
4 slices artisanal sourdough bread, sliced ¾ inch (2 cm) thick
1 tbsp (15 mL) grape-seed oil

Garnish
1/4 cup (60 mL) plain Greek yogurt
1 tsp (5 mL) honey, optional
2 tsp (10 mL) thyme leaves
Edible flowers (optional)
Where to Find Ingredients
Burke Brothers Farm
Thames River Melon
DeWit Family Farm
Saltarski Farm
Green Hart Farm
Chilligo Creek Farm
Daniel's Cheese and Deli
Charlie's Deli
Scotview Orchard
Aunties Grove Preserves
Future Bakery
British Baked Goods