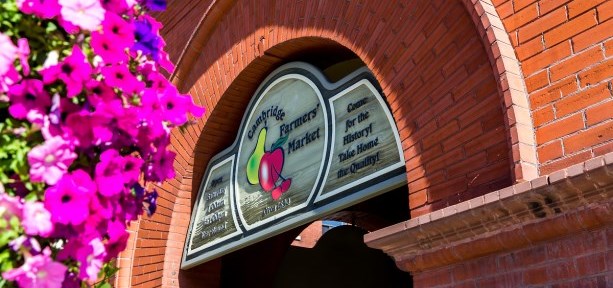 Serving: 6
Prep Time: 60 min
Cooking Time: 45 min
Instructions
1. Preheat oven to 350°F (180°C).

2. Slice the tops off the whole heads of garlic to expose just the tips of the cloves, place on a large sheet of foil and drizzle garlic with olive oil. Wrap completely and bake in middle of oven for 1 hour and 15 minutes. Once roasted, open package and let cool.

3. For soup, heat oil over medium heat in a large pot, add onions, carrots, ginger and chili powder and cook until onions begin to soften, about 5 minutes. Stir in the pumpkin, potatoes, sage and chicken stock.

4. Bring to a boil, reduce to simmer and let cook uncovered until the potatoes are very tender, about 35 minutes.

5. While the soup is cooking, squeeze all the garlic from its skin and add to pot along with any residual oil.

6. Once the soup is cooked, let cool slightly and purée with a hand blender or in a standup blender. Food processors won't make it as smooth but will still work.

7. Once soup is puréed, add cream, nutmeg, salt and pepper to taste, and warm through. Adjust consistency with water if needed. Garnish with extra sage leaves, if desired.
Ingredients
4 heads of garlic
2 tbsp (30 mL) olive oil

SOUP

2 tbsp (30 mL) olive oil
2 cups (500 mL) onions, coarsely diced
2 cups (500 mL) carrots, peeled and coarsely diced
3 tbsp (45 mL) grated fresh ginger
½ tsp (2 mL) chili powder
3 cups (750 mL) fresh pumpkin
1 cup (250 mL) yellow-flesh potatoes, peeled and coarsely diced
2 tbsp (30 mL) sliced fresh sage, plus extra for garnish if desired
8 cups (2 L) chicken stock
½ cup (125 mL) whipping cream
Freshly grated nutmeg to taste
Salt and white pepper to taste
Where to Find Ingredients
Burke Brothers Farm
Thames River Melons
DeWit Family Farm
Saltarski Farm
Green Hart Farm
Chilligo Creek Farm