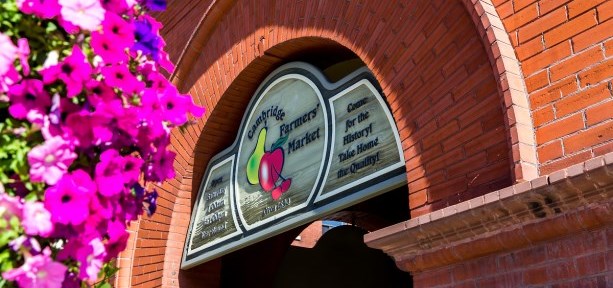 Serving: 16
Prep Time: 25 min
Cooking Time: 60 min
Instructions
Rhubarb Filling: In large saucepan, bring rhubarb, sugar, orange zest, orange juice and flour to boil. Reduce heat to medium; cook, stirring occasionally, until reduced to 1-3/4 cups and space remains when spoon is drawn through, about 20 minutes. Let cool slightly.

Meanwhile, whisk together rolled oats, flour, granulated sugar, brown sugar, cinnamon and salt; with fingers or pastry blender, blend in butter until crumbly. Press two-thirds evenly into 9-inch (2.5 L) square cake pan. Bake in 350°F (180°C) oven until golden brown, about 20 minutes. Let cool in pan on rack for 5 minutes.

Spread rhubarb filling over base. Toss remaining oat mixture with almonds, gently pressing into small clumps; sprinkle over rhubarb mixture. Bake in 350 F (180 C) oven until crumble is golden, about 40 minutes. Let cool completely in pan on rack before cutting into squares.
Ingredients
1 1/2 cup quick-cooking rolled oats (not instant)
2/3 cups all-purpose flour
1/2 cup granulated sugar
1/2 cup packed brown sugar
3/4 teaspoons cinnamon
1 pinch salt
2/3 cups cold unsalted butter cubed
3 tablespoons sliced almonds


Rhubarb Filling:


6 cups chopped fresh rhubarb
3/4 cups granulated sugar
1 teaspoon grated orange zest
1/3 cup orange juice
1 tablespoon all-purpose flour
Where to Find Ingredients
Thames River Melons
Saltarski Farms
Sam's Delights