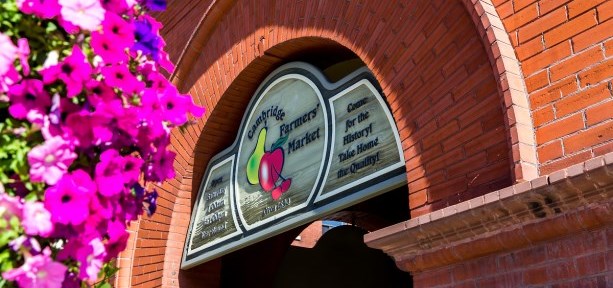 Serving: 12
Prep Time: 30 min
Cooking Time: 4 hrs
Instructions
Herb-Rubbed Roast Turkey:In small bowl, whisk together oil, paprika, rosemary, thyme, sage, savory, salt and pepper. (Make-ahead: Cover and store at room temperature for up to 48 hours.)

Remove giblets and neck from turkey; place neck in roasting pan. Twist wings and tuck behind back. Place turkey, breast side up, on rack in roasting pan; rub all over with oil mixture.

Roast in 325?F (160?C) oven, basting every 30 minutes and covering loosely with foil if browning too quickly, until instant-read thermometer inserted in thickest part of breast reads 170?F (77?C), about 3 hours.

Wearing oven mitts and using tongs, gently tip turkey to pour any juices from cavity into roasting pan; reserve juices for Fresh Sage Gravy. Discard neck. Transfer turkey to platter; tent loosely with foil. Let stand for 45 minutes before carving.

Fresh Sage Gravy: While turkey is resting, tilt roasting pan so juices collect at 1 end. Skim fat from surface; discard. Pour juices into heatproof bowl. Set aside.

Stir wine into roasting pan; bring to boil over medium-high heat. Continue to boil for 1 minute, scraping up any browned bits from bottom of pan.

In bowl, whisk broth with flour until smooth; whisk into roasting pan along with reserved turkey juices; bring to boil. Reduce heat and simmer, whisking often, until thickened, 5 to 8 minutes. Strain through fine-mesh sieve into heatproof bowl; stir in sage. Serve with turkey.

Tip from The Test Kitchen: In the Test Kitchen, we roasted this turkey at many different temperatures and found that 325?F (160?C) results in the perfect combination of crisp skin and juicy, tender meat.?
Ingredients
Herb-Rubbed Roast Turkey:
5 teaspoons olive oil
2 teaspoons sweet paprika
2 teaspoons dried rosemary
2 teaspoons dried thyme
2 teaspoons dried sage
1 teaspoon dried savory
1/2 teaspoon each salt and pepper
1 turkey (about 5 kg)
Fresh Sage Gravy:
1/2 cup dry white wine
2 cups sodium-reduced chicken broth
1/3 cup all-purpose flour
2 tablespoonsjulienned fresh sage
Where to Find Ingredients
Southern Pride Poultry
Carl's Choice Meats
Kipfer Heritage Farm