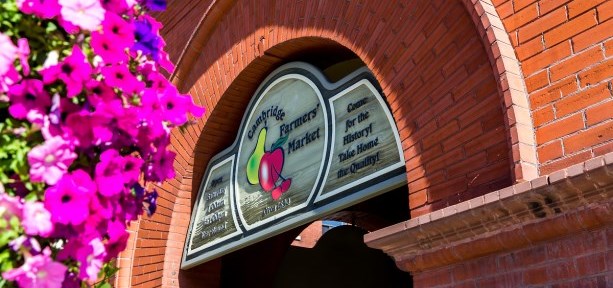 Serving: 4
Prep Time: 15
Cooking Time: 10
Instructions
Preheat oven to 425°F. Line baking sheet with parchment paper. In small bowl, whisk together oil, garlic, lemon zest, lemon juice, 1/2 tsp of the salt and 1/4 tsp of the pepper.
Place fish in centre of prepared pan; sprinkle with remaining 1/4 tsp each salt and pepper. Brush with half of the garlic mixture; sprinkle with 1/4 cup of the Parmesan. Bake for 5 minutes. Remove from oven.
Add asparagus to pan; brush with remaining garlic mixture. Sprinkle with remaining 1/4 cup Parmesan. Return to oven; bake until fish flakes easily when tested, 5 to 7 minutes. Sprinkle with chives.
Test Kitchen Tip: The bottom inch of each spear has a tough woody texture, so be sure to trim the asparagus before cooking.
Ingredients
Where to Find Ingredients
Caudle's Catch
Thames River Melons
Saltarski Farms
Kimmy's Fruits and Vegetables