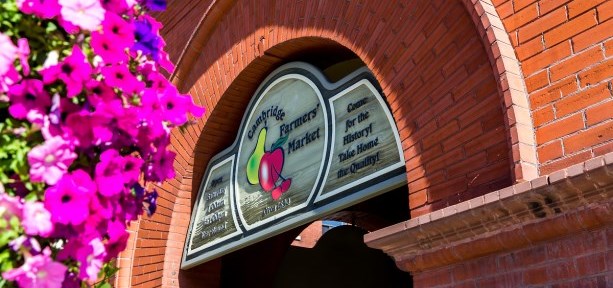 Serving: 6 cups
Prep Time: 10 min
Cooking Time: 25 min
Instructions
Peel, core and chop apples. In large saucepan, bring apples, cider, cinnamon sticks and lemon zest to boil over medium-high heat. Reduce heat to low; partially cover and simmer, stirring occasionally, until tender, about 25 minutes.
Remove cinnamon sticks; discard. Using potato masher, mash apple mixture until chunky (for smoother sauce, use immersion blender and purée until smooth). Stir in lemon juice. Add sugar, 1 tbsp at a time, until desired sweetness.
Pack into six 1 1/2-cup canning jars, leaving 1/2-inch headspace; let cool completely. Refrigerate for up to 1 week or freeze for up to 3 months.
Test Kitchen Tip: Golden Russet or McIntosh apples are ideal for applesauce because their natural sweetness means you need to add less sugar. Use a fine grater to grate leftover cinnamon sticks into a powder. So fragrant!
Makes 6 cups.
Change it up:
1. Sugar & spice
Add 1/4 tsp pumpkin pie spice to apple mixture before cooking. Omit granulated sugar;sweeten to taste with 2 to 4 tbsp dark brown sugar.
2. Hot toddy
After apple mixture is mashed, stir in additional 1 tbsp lemon juice and 4 to 6 tbsp rum or whiskey. Omit granulated sugar; sweeten with 1 to 3 tbsp liquid honey.
3. Orange & saffron
Substitute grated orange zest for lemon zest, and orange juice for apple cider and lemon juice. Substitute 4 whole star anise for cinnamon sticks; add generous pinch of saffron before cooking. Sweeten with 1 to 2 tbsp granulated sugar.
4. Cranberry ginger
Stir 2 cups fresh or frozen cranberries into apple mixture. Substitute 1 tbsp grated fresh ginger for cinnamon sticks; add 1/2 cup granulated sugar before cooking. After cooking, sweeten with 1 to 2 tbsp granulated sugar
Ingredients
12 apples , such as Golden Russet or McIntosh (about 1.8 kg)
1 cup apple cider or water
2 cinnamon sticks
1 teaspoon grated lemon zest
1 tablespoon lemon juice
1 to 4 tbsp granulated sugar
Where to Find Ingredients
Scotview Orchard
Lipsitt Orchard